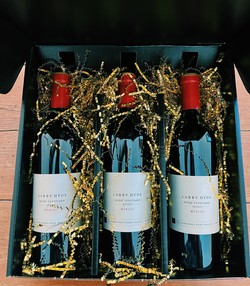 Merlot Vertical Gift Set
Make this the most unforgettable holiday season with a Larry Hyde Merlot Vertical gift set
featuring the 2015, 2016, and 2017 vintages. We have curated a compilation of three
significantly expressive years that Carneros has to offer. A perfect gift for your
wine-aficionado loved one or to show your team your appreciation.
All gift sets include a personalized handwritten note.
Retail value of $285. The discounted price does not include shipping.