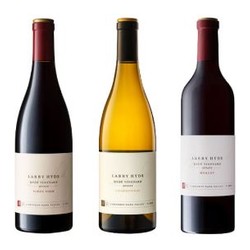 Estate Essential Kit
With this kit, take a deeper dive into Hyde Vineyard Estate with three of their most popular wines. Once purchased, the team will email you to schedule your personal tasting session to explore the range of wines made from their unique terroir in the comfort of your own home!
Each order comes with a tasting menu, notes on the wine, information about Hyde Vineyard and more - all you need to do is provide the glassware!
Wines shipped in kit:
2017 Pinot Noir
2017 Chardonnay
2017 Merlot
Shipping is included in the price of the kit.